Trinity College Dublin
Trinity College Dublin, the University of Dublin was founded in 1592 and is ranked 108th in the world (QS World University Rankings 2020). Nobel laureates include Oscar Wilde, Samuel Beckett, William Rowan Hamilton and Ernest Walton.
Located on an iconic campus in the heart of Dublin's city centre, Trinity is ranked as the 17th most international university in the world (Times Higher Education Rankings 2020). Our students and staff, from over 120 different nationalities, make it a truly diverse and international campus. Trinity is also home to the world-famous Book of Kells.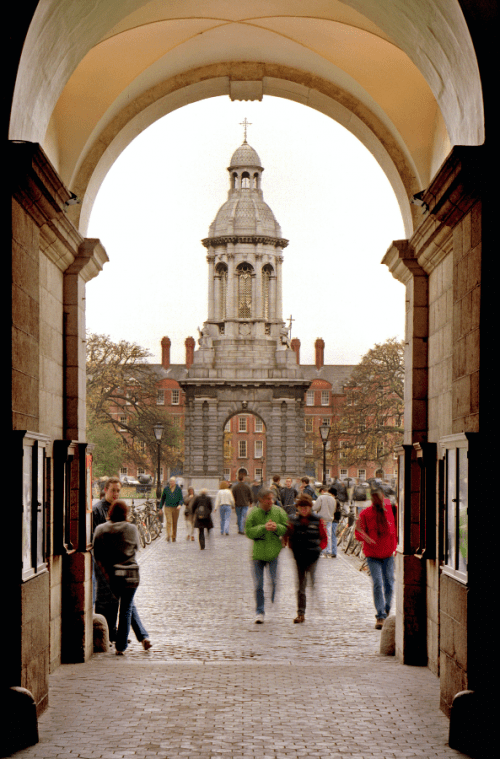 Vytautas Magnus University
European Humanities University
Instituto Politécnico de Lisboa
Oslo Metropolitan University
University "Kadri Zeka" Gjilan
Transilvania University of Brasov
Cyprus University of Technology
Instituto Politécnico
de Coimbra
HAN University of Applied Sciences
Politehnica University Timisoara
Birmingham City University
Izmir Institute of Technology
Mendel University in Brno
University of Piemonte Orientale
Institute of Technology, Sligo
University Institute of Lisbon
Technical University of Iaşi
National University of Kyiv
Odesa National University
Chernivtsi National University
Poltava State Medical University
Eskişehir Technical University
Munster Technological University
Oles Honchar Dnipro National University
Aleksandër Moisiu University of Durrës
Ivane Javakhishvili Tbilisi State University