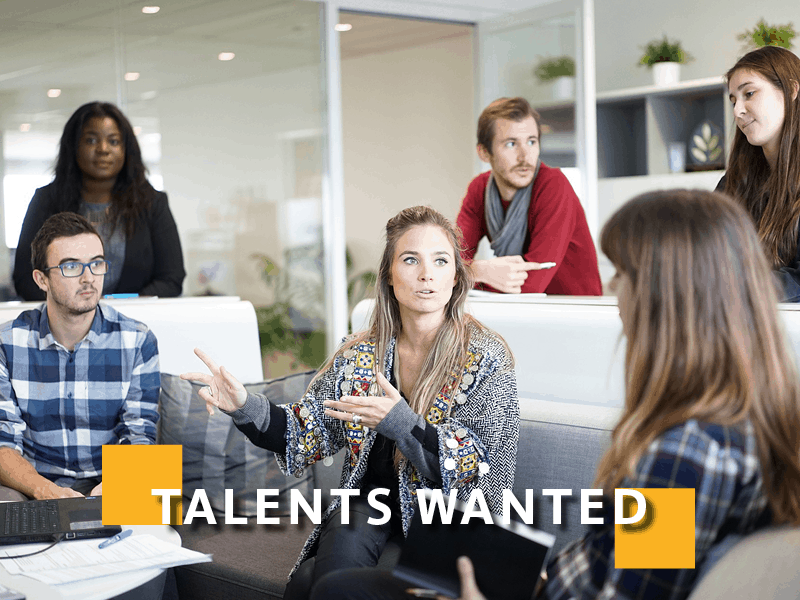 JOB OPPORTUNITIES
Our dynamic team located in Luxembourg, Brussels and Budapest is always keen to meet talented and motivated professionals willing to make a difference in education and research. Working at the EUF is an opportunity to explore the area of European cooperation, policymaking and innovation in the field of higher education while contributing to the modernisation of the European Higher Education Area.
TRAINEESHIP
We also offer traineeship opportunities to students and graduates. We value candidates who are interested in policy development in higher education, and/or have a taste for EU project management and the organisation of international events and conferences and/or are eager to become transnational communication professionals.
What can you expect from a traineeship at the EUF?
Inspiring environment that is open for new ideas
Opportunities to grow professionally and develop your skills and competences
A unique experience working for an EU-wide network that focuses on forward-looking solutions for universities and students
Excellent opportunities for career growth in the field of higher education
Mentoring and supervision during the traineeship period
To support your living costs during your internship we offer a top-up in addition to a grant or a compensation depending on your personal situation
How to apply?
We are always open to receiving spontaneous applications. If you did not find a vacant position that suits your qualifications, please send your CV and a motivation letter to applications [at] uni-foundation [dot] eu.
Feedback from previous trainees
Since the first day of my traineeship, I had the opportunity to participate in meaningful projects and be responsible for tasks that had a direct impact on the Foundation's work. This time at the EUF allowed me to gain a first hands-on experience in the field of Higher Education and I would highly recommend it to anybody interested in this field and who wants to actively contribute to the enhancement of international student mobility in Europe. — Carla Álvarez, current EUF Policy & Research Officer
As a former PhD candidate, I decided to step out of my comfort zone and look for an opportunity to work on concrete projects relating to education and mobility. In line with the so-called university 'third mission' – innovative activities to engage and interact with society – this internship has allowed me to do so, while constantly learning something new and adjusting to a different workplace. Ultimately, I enhanced my employability, established a new network of professional contacts, and discovered new career possibilities. — Fabiana Minneci, current EUF Policy & Research Officer
---
The EUF regrets that we are not able to acknowledge all applications received. Only pre-selected candidates will be invited for an interview. The European University Foundation will collect and store your resume and contact details. We process this data for recruitment purposes only. We store this data in our internal data storage solution provided by Google, which stores data in the U.S and is fully compliant with EU data protection laws, and we will not share it with anyone else. Data about received profiles not connected to a specific vacancy will be processed in full compliance to the GDPR and will be stored for no longer than 6 months. If you submit your data for a specific application, we will keep this data until such open role is filled. We cannot estimate the exact time period, but we will consider this period over when a candidate accepts our offer for the position for which we are considering you. When that period is over, we will delete your data. If you wish to access your data that we have collected, request us to delete your data, correct any inaccuracies, restrict our processing of your data, or exercise any of the rights granted to you by data protection laws, please write to contact [at] uni-foundation [dot] eu.