Effective Management of Erasmus+ Projects
3-5 December 2019 Brussels | European University Foundation
Effective Management of Erasmus+ Projects
The "Effective Management of Erasmus+ projects" training is a 3-day event that will take place in the vibrant city of Brussels.
This unique training has been specially designed to help you make the most of your Erasmus+ project! Learn the techniques and effective methods for the successful management of Erasmus+ funded projects during this training based on actual cases and real practical experience. We will explore the different phases and key aspects of project execution, while also giving you the opportunity to exchange good practices, ideas, and meet other project coordinators during workshops  and multiple networking and social activities. 
Join your European colleagues in the heart of Europe!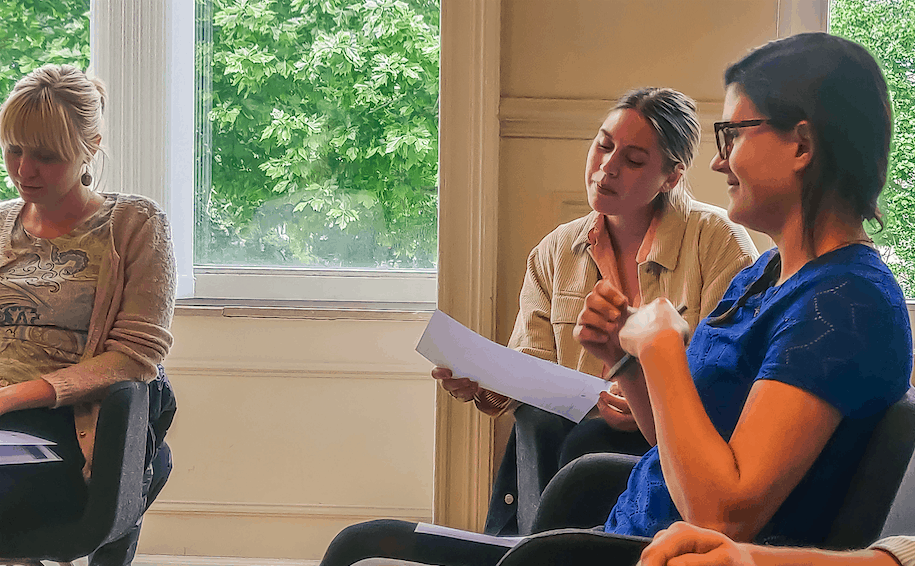 All you need to know to manage your project!
Join us for another EUF training in Brussels!
Afternoon (14:00 – 18:00)
General management of Erasmus+ projects
The session will be based on real cases from Erasmus+ projects allowing to share, identify and choose the most appropriate methods to successfully achieve the desired results and stay on track with the project implementation.
Erasmus+ project management: challenges and solutions
No project goes 100% according to the initial planning, but every challenge has multiple solutions. During this session we will explore commonly faced challenges in the Erasmus+ projects and various methods to address them.
19:30 Social dinner
Morning (9:30 – 13:30)
Communication in Erasmus+ projects
External communication is highly important in Erasmus+ projects and this session is an opportunity to learn more on how to use the communication tools effectively, meet the project visibility requirements as well as keep track of project dissemination indicators.
Effective management of project events
There are a number of factors that influence the success of project events which is why the session will be devoted to share practical tools and know-how in how to maximise the impact of internal as well external project events (for instance, conferences, trainings, multiplier events).
Lunch
Afternoon (14:30 – 17:30)
Handling risks and conflicts in Erasmus+ projects
Challenges in Erasmus+ projects may vary from minor delays, management of "sleeping partners" to major changes in the project plan or even partnerships, therefore during the session we will focus on foreseeing/identifying risks and designing possible scenarios for handling conflicts in Erasmus+ projects.
Internal and external reporting
We will focus on the most essential aspects of documenting and keeping track of the project progress, its main milestones and indicators in the context of internal and external reporting.
Morning (9:30 – 14:00)
Erasmus+ projects: Context. Opportunities. Impact.
We will look into the policy context and opportunities that Erasmus+ projects hold by focusing on priorities set by the European Commission for the Erasmus+ (primarily for KA2 and KA3) as well as by exploring concrete project examples and their path to achieving an EU-scale impact.
Sustainability of Erasmus+ projects
Sustainability of Erasmus+ project results matters therefore we will analyse a number of highly impactful Erasmus+ projects and learn more about various approaches to ensure sustainability of project results.
Conclusions, feedback and further collaboration avenues
Lunch, farewell and departure
Venue
The staff training will take place from the 3rd to the 5th of December 2019 at the EUF Brussels office, ideally located within 2-3 min walking distance from the Schuman train station, which is at the heart of the main European Institutions buildings. Address: 120 Rue Joseph II, 1000 Brussels
About the city of Brussels
Brussels, the "capital of Europe", is a multicultural city. Both historic and modern, it offers a cosmopolitan atmosphere, beautiful sights and alluring shops! Enjoy the amazing architecture, including the incredible Art Nouveau buildings by Victor Horta and the gorgeous "Grand Place", declared a World Heritage Site by UNESCO since 1998. Brussels is relaxed and lively and there is always something to do, and eat! Discover Belgian gastronomy, including the typical fries, waffles, local beers, and one of the best chocolates in the world! 
Plane
From Zaventem airport
There are trains running frequently (every 15 min.) from the airport to Brussels. It will take you around 20 min. to arrive to the city. The price of the ticket (one-way) is 9€ and you can buy it online or directly at the airport. For more information, click here. It is also possible to reach the city by bus and it will take you around 30 min. From Monday to Friday until 20:00, you will need to take bus no. 12. In the evening, weekends or bank holidays, bus no. 21 will bring you to Brussels. The price of the tickets will be of 4,50€ if purchased  in advance, or 6€ on the spot. Visit STIB for more information.
From Charleroi airport
There are shuttle buses from Charleroi Airport to Brussels Midi Station. It would take approximately 1 hour to arrive in the city and the price of the ticket costs 12,20€ (one-way). You can buy your ticket here. 
Public Transportation
The venue is easily reachable by public transportation. Take metro line 1 or 5 to Maelbeek, bus 59 or 64 to Maelbeek, or walk if your accommodation is located in the area.
You can buy single fairs (2,10 EUR) at vending machines available in all stations.
Accommodation suggestions
Holiday Inn Brussels - Schuman
Registration
Registrations are closed for this event.
| Home Institution | Early-bird ticket (until 11/11/19) | Normal ticket (until 20/11/19) |
| --- | --- | --- |
| EUF network institution | 200 EUR | 280 EUR |
| Other institutions | 390 EUR | 475 EUR |
Included
All training sessions (Days 1-3)
All lunches and coffee breaks (Day 1-3)
1 Social Dinner (Day 1)
Erasmus+ Staff Mobility
Higher Education staff can use Erasmus+ staff mobility funding to participate in the training. Please contact the responsible person in your institution to find out more about your eligibility. We are able to provide you with an invitation letter if required.
The Organiser
The European University Foundation (EUF) is a network of universities established in 24 countries. It stands for diversity and social fairness in Higher Education and aims to accelerate the modernisation of the European Higher Education Area. The network deploys intensive cooperation and policy experimentation under five key pillars:
Digital Higher Education both for governance and provision of education

Entrepreneurship and employability skills of graduates

Policy innovation at national and European level

Active citizenship of students and

Quality mobility for all
High quality training with engaging and relevant content. I enjoyed the style of delivery too. We had a small group and the style was highly interactive with lots of group activities and discussions. Not too much 'chalk and talk'!
The lectures and group work were very good and the staff was very helpful. This was of a great benefit to me.
Enjoyed the different exercises during these days. A lot of discussions and that's great. Also a very interesting city tour. Friendly and skilful hosts helped a lot.